Charcot foot (neuropathic arthropathy) in diabetes as a "special needs foot". Case report of an efficient negative pressure wound therapy use.
Bartosz Cybułka

Department of Surgery and Gastroenterology, Independent Public Healthcare Institution, 62-065 Grodzisk Wielkopolski ul. Mossego 3 Poland
Abstract
Diabetes is the most common endocrine disorder of carbohydrate metabolism. If left untreated, or improperly treated for many years, diabetes leads to multiple organ complications. One of the serious consequences of the disease is damage to the peripheral and autonomic nerves known as diabetic neuropathy. The most advanced form of neuropathy, leading to damage to the structures of the forefoot, midfoot and hindfoot, is the so called Charcot foot, or neuropathic osteoarthropathy. Irreversible damage to the structures of the foot affects between 0,1% and 7.5% of patients with diabetes.
The optimal care for that form of foot damage is still a subject to debate. Available methods of caring for Charcot foot include invasive orthopedic treatment and conservative treatment. The use of negative pressure woudn therapy may be an effective, as well as transitional, way of managing Charcot foot.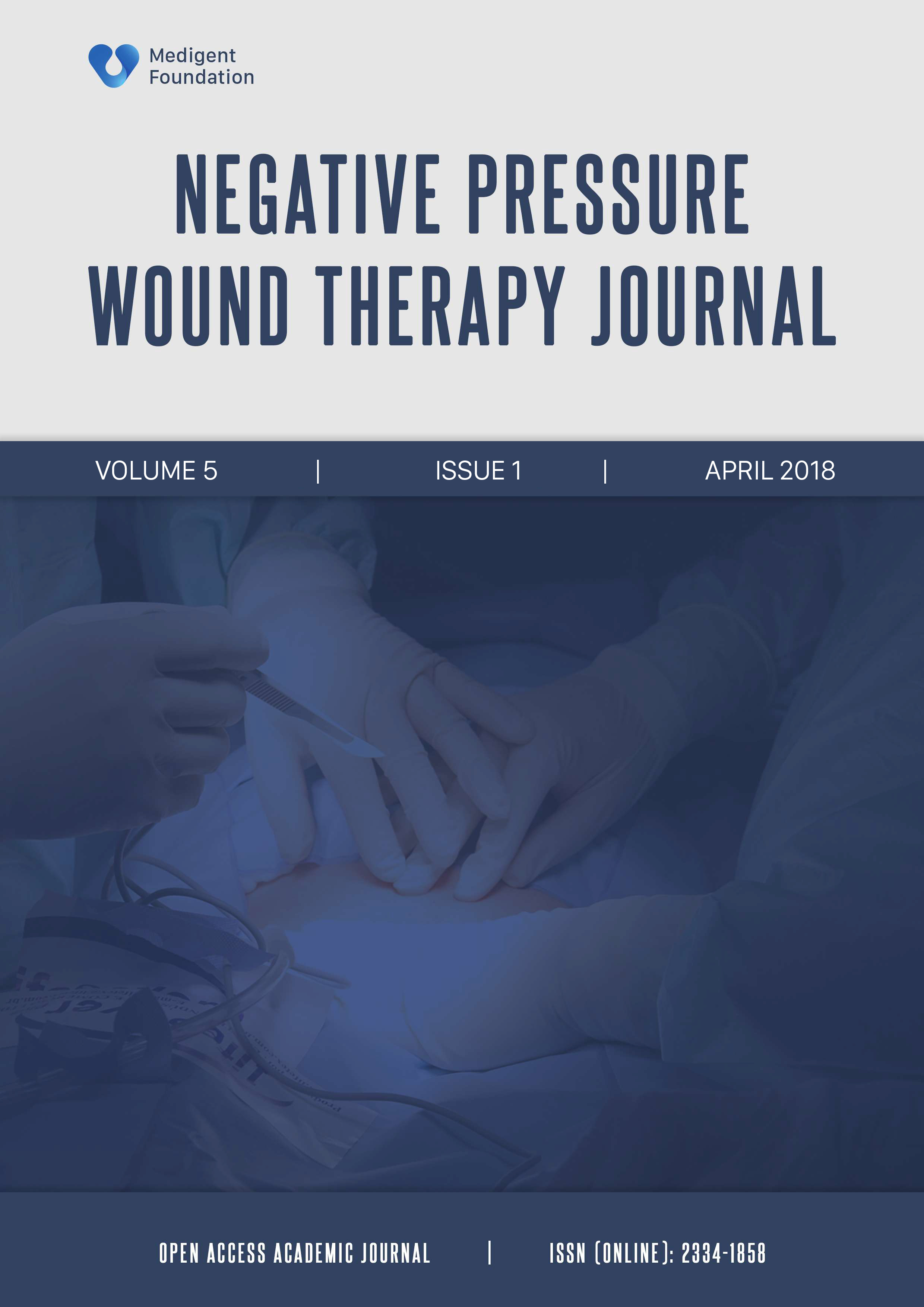 This work is licensed under a Creative Commons Attribution 4.0 International License.
Authors who publish with this journal agree to the following terms:
Authors retain copyright and grant the journal right of first publication with the work simultaneously licensed under a Creative Commons Attribution License that allows others to share the work with an acknowledgement of the work's authorship and initial publication in this journal.
Authors are able to enter into separate, additional contractual arrangements for the non-exclusive distribution of the journal's published version of the work (e.g., post it to an institutional repository or publish it in a book), with an acknowledgement of its initial publication in this journal.
Authors are permitted and encouraged to post their work online (e.g., in institutional repositories or on their website) prior to and during the submission process, as it can lead to productive exchanges, as well as earlier and greater citation of published work (See The Effect of Open Access).
We require authors to sign a Publication Agreement prior to publication of the manuscript in NPWTJ. The link to this form may be found below.
PUBLICATION AGREEMENT FORM